The Damen Student Center currently is open Monday-Friday 6AM-8PM and Saturday-Sunday from 8AM-8PM during the summer months. MORE
Building Directory
Directory
U-Pass
The U-Pass program is coordinated out of the Department of Student Centers. It provides all full-time (eligible) students with an unlimited transit pass throughout the academic year. Summer 2016 U-Pass information now available!!
LEARN MORE
Dining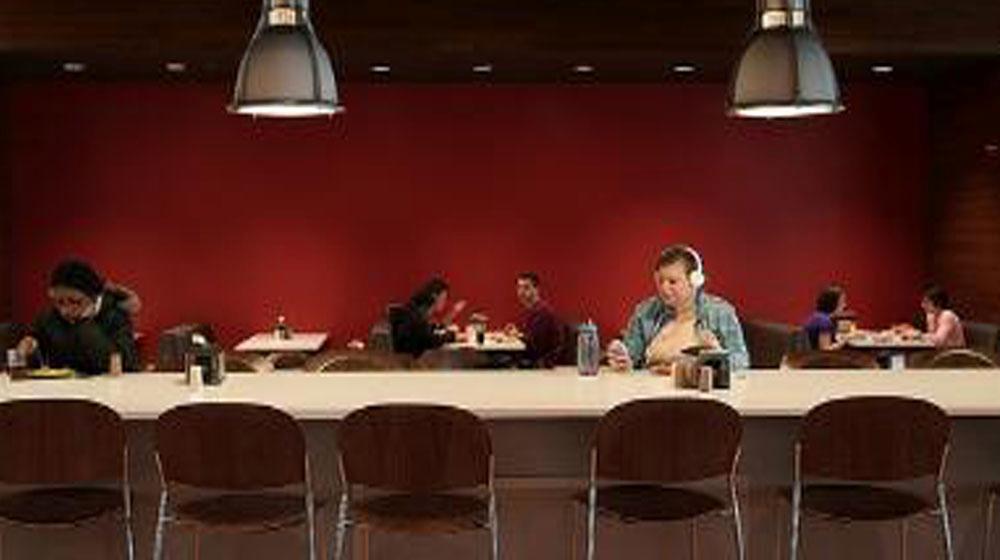 The Damen Student Center features several dining options for students, faculty/staff, guests, and the Loyola community. Our expansive food court features Topio's (Pizza), The Burger Studio, and The Boca Grill (Mexican), as well as various ala-carte options. The Student Center also features the Damen Dining Hall (meal plan) and Rambler Express, with the best smoothies on campus.
MORE
Staff Award

The Damen Student Center student staff team were the recipient of the Ignatian Spirit Award (Student Staff of the Year) award at the annual Weekend of Excellence Awards. The award ceremony was held on Saturday, April 16, 2015 in the Damen Student Center Sr. Jean Dolores Schmidt Multi-Purpose Room.
MORE

Reserving Space

The Damen Student Center is able to reserved for Registered Student Organizations for the Fall 2016 semester starting Monday, March 14, 2016. RSO's will have a dedicated 2 week window to place reservations for 2 weeks before the rest of the Loyola community has access to Fall 2016 reservations.


Meet Keimia!

Keimia just graduated from Loyola with her degree in Nursing. She has been a student staff member with the Damen Student Center since 2013. Click here to learn more about Keimia and her Loyola story!
LEARN MORE

Check out all that the Damen Student Center has to offer in this video clip! As the newest building on Loyola's Lake Shore Campus, we are excited to provide a facility that features a first class dining, service, and communal experience that fosters the building of community here at Loyola.